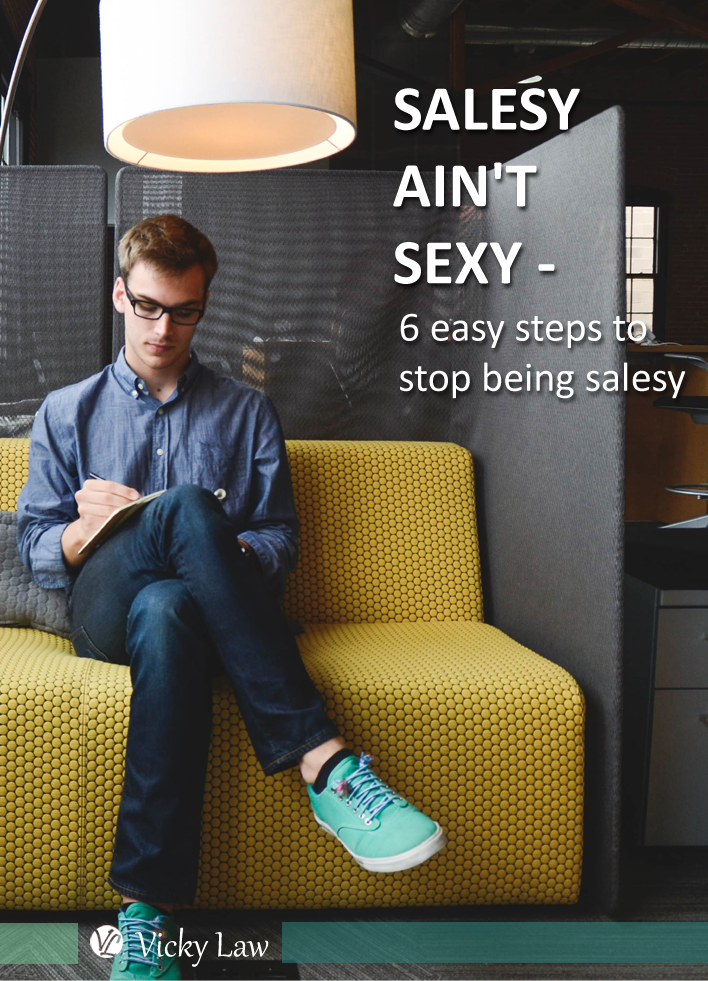 One product. One mega launch. Thousands of dollars in net profit. Every entrepreneur's dream…if only life were that easy.
Behind the scenes, there're hundreds of reminders in form of emails, calls, ads and meeting people one-on-one. You talk about your product to every single thing that moves and has the money to pay for it. It IS a lot of work. The hustle is real.
When you create your product, what you have in mind is how to make money out of it. And you should. Creating that product took a lot of effort. So you go out there and tell everyone about your product and how wonderful it is. That'll encourage them to buy, right? Sad thing is that almost every time you get the door slammed on your face. Hard.
Why? Continue reading Salesy Ain't Sexy – 6 Easy Steps to Stop Being Salesy →