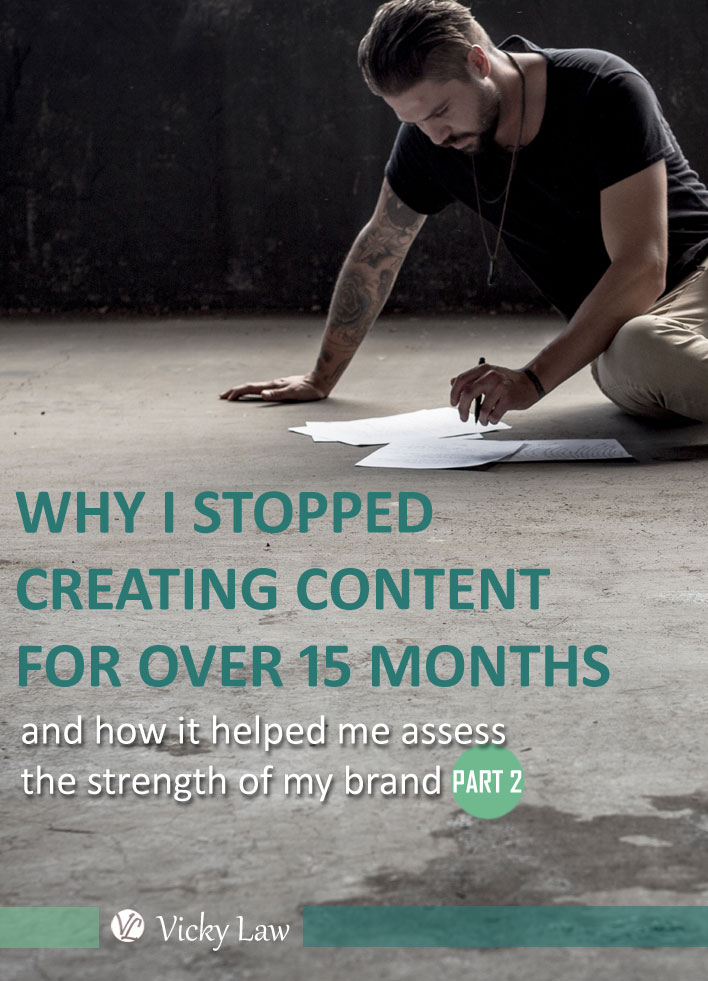 Part 1 was a touchy article for me. I broke open and shared my lapses in the rate at which I create content for myself.
I was a complete mess. I went from being super enthusiastic about creating content and showing up like crazy to disappearing for weeks…and then months.
The only time I showed up was when I was so sad and when I was in the mood of showing up.
I remember when I just started my business, I showed up everyday – even on weekends.
As at that time Facebook was my jam. I would share valuable content in 5-8 groups 3 times a day! Not to talk of comment on other people's posts and make new friends.
It was crazy. And after a couple of weeks, I burnt out. So I downsized the number of times I showed up on Facebook everyday. I went from posting in about 8 groups to 5 groups to 3 groups and then to just 1 group.
I did a lot of testing back then and I learned a lot and made quality relationships. It was an adventure.
Next, I mentioned why it is important to be consistent. There I shared my experiences.
Continue reading Why I Stopped Creating Content for Over 15 Months and How It Helped Me Assess the Strength of My Brand (Part 2) →