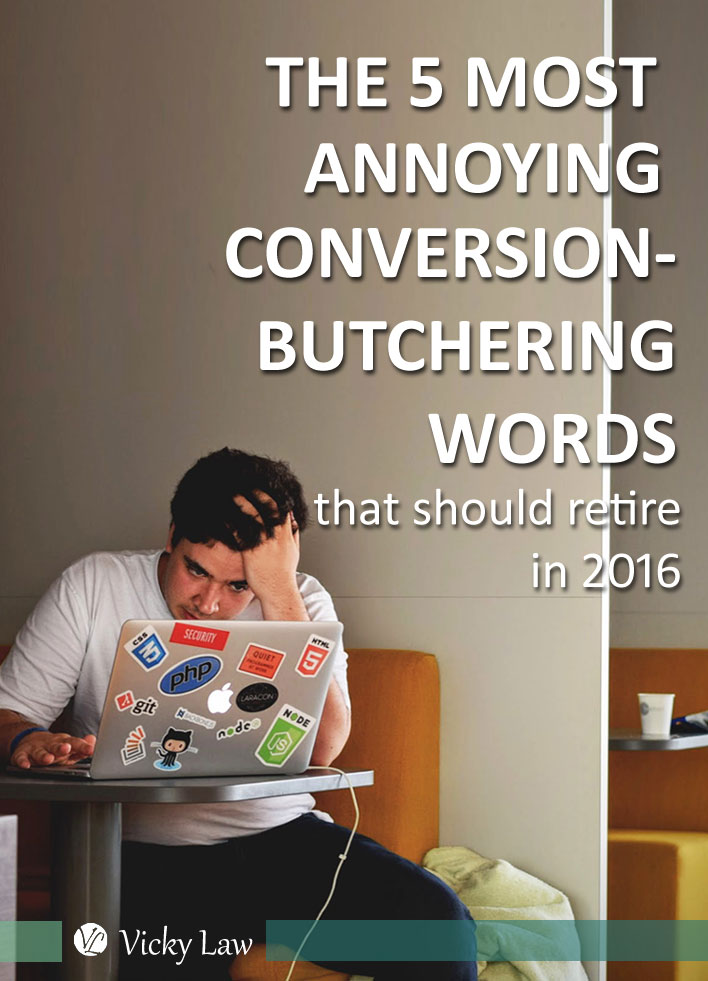 [Note from Vicky]
Tavleen from TheYouEngine.com has prepared this precious gem of a guest post that will help you make your conversion rates soar this year.  
What a great way to start the new year strong!
In this article you'll see how powerful words can be. You'll be amazed with how simple subtle changes in the way you use your words can make a big difference in your conversion rates.
So, without further ado, the next voice you'll read is Tavleen's. Take it away, Tavleen!
---
You thought a high-converting landing page is all about a flawlessly written, Grammarly-approved and Hemmingway-checked copy.
Or maybe you thought big, bright & orange Call to Action buttons can make people go clickety click.
The truth is:
You may have all the right ingredients on your landing page but if it's still not converting, you need to do a word-audit.
This word-audit will help you eliminate high-friction words that should have retired long ago but people are still using them.
If you're guilty of using these words in your copy then don't worry – bid adieu to them in 2016.