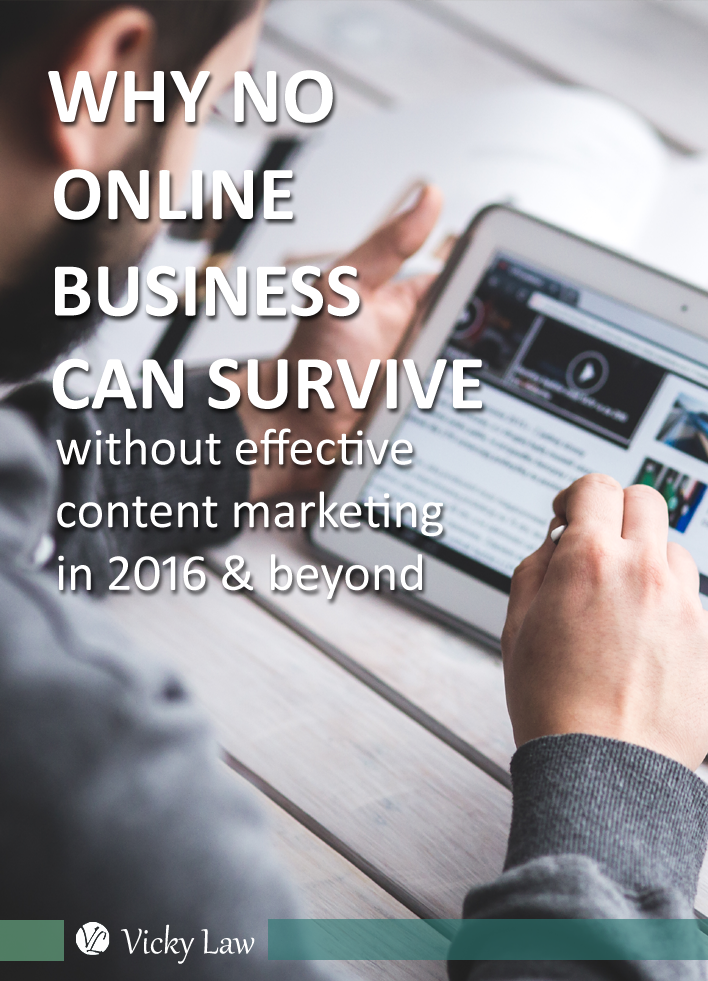 [Note from Vicky]
2017 is suuuuuper close. I'm basically counting down the days to Christmas (please tell me I'm not the only one).
To fit in the whole theme of the suuuuuper close new year, here's a guest post by Theodore Nwangene from TopBloggingCoach.com. He dives into the importance to content marketing, the various forms of content you can create and how you can make the most of it. 
Without further ado, the next voice you read is Theodore's. Take it away, Theodore.
---
Do you know why you should integrate content marketing into your business?
So, you're still confused as to whether you should start promoting your business with content marketing or whether you should forget about it entirely and instead, continue posting pictures on Facebook hoping that perhaps, someone might find it fascinating and will love to know more.
Let me remind you of something in case you've forgotten: this is 2016.
*Ding, ding*
Did that ring a bell? I guess it did.
Listen, the headline I used on this blog post is not a mere exaggeration. I mean, if you're running any form of internet based business and you've not included content marketing as part of your promotional strategies then believe me, you'll not go too far.
The days when all you had to do was to post a picture of yourself doing one thing or the other on Facebook and people would start following you around are gone.
People are very busy these days to even notice such generic and irrelevant pictures. Even if they do notice, they will still see it as one of those things.
Want to know one of the best ways of grabbing people's attention on the internet today? Okay, I will tell you:
Continue reading Why No Online Business Can Survive Without Effective Content Marketing in 2016 And Beyond →