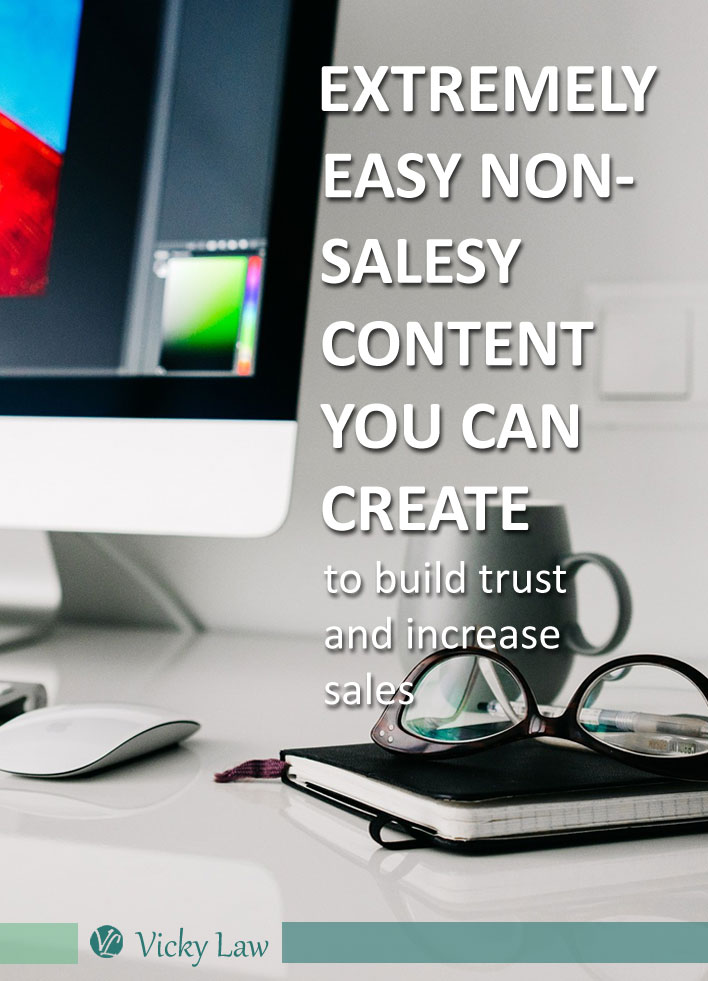 If you want to attract your audience, then stop selling to them – at least not in the beginning.
Imagine you're walking on the road alone and out of nowhere a man with a black snow mask stops you dead in your tracks with a gun pointed at you. "We can do this quick and nobody gets hurt. Empty your pockets. Right NOW!" Perhaps all they'll get is 20 bucks.
That's armed robbery!
Yeah, but why do you do that when you're creating marketing content?
People don't like being sold to. When you create content with the "I've-got-something-awesome-that-you-should-buy-now" card, you come out as intimidating and pushy. Totally not a place one would like to come back to any time soon.
Now let's look at it from a different angle.
Imagine someone engages you in friendly conversation. You're so drawn in their conversation that you have no idea how you ended up at Starbucks sipping coffee with the person.
Time flies by and you find yourself swiftly taking your wallet out of your pocket, pulling out the money and your 3 credit cards to pay for that person's upcoming online course–all with a smile on your face. Now that's sweet!
[ctt template="11″ link="r_xYn" via="yes" ]People don't like being sold to. #Sales pitches makes them go "Ugh!" Valuable #content makes them go "Yay!" @vickylawz[/ctt]
If you want to create that kind of content, then you need to take note of 4 things:
Your content must be client-focused
I'm going to break this to you as gently as I can: Your customers don't care about you. You're just a tool, a bridge, a ladder in the snakes and ladders board game to get them what they want. Tough, I know. But the sooner you know this the better.
Your target audience does not care about what you do, what you wear, the cool thing you did today or your qualifications. It doesn't mean anything to them. It doesn't hold any weight. Unless your bright pink tutu or your baseball card collection will help them get what they want,they're not interested.
Your content must solve your client's problem
You've zeroed in on your client, now what? You need to figure out what their problems are, what they're struggling with and what pain they are dealing with. Those are what they are desperately looking answers for.
Those are the areas that prick your clients the most and they want to soothe it. If you can help them with their problem, you immediately grab their attention.
Millions of people hop on Google every blessed day looking for solutions. Find out what problems your target audience want solutions for and create content around that.
[ctt template="11″ link="qu30M" via="yes" ]Where there's a problem, there's a business opportunity. #Sales #ContentMarketing @vickylawz[/ctt]
What should your content do?
Mainly your content should do these 4 things:
Solve a problem
This is the ultimate goal of your content. This is what attracts your audience to your content in the first place. They come in contact with your content because you showed them that you've got something they need – a solution to their problem
Inform
This goes hand-in-hand with #1. Your content should not contain fluff. Your target audience should be able to go through your content and come out with something: some nuggets of wisdom or some clarity.
Give them content that will make them go "I learned something from him/her today" and immediately bookmark or note down the information they learned. Rule of thumb: More stuff, less fluff.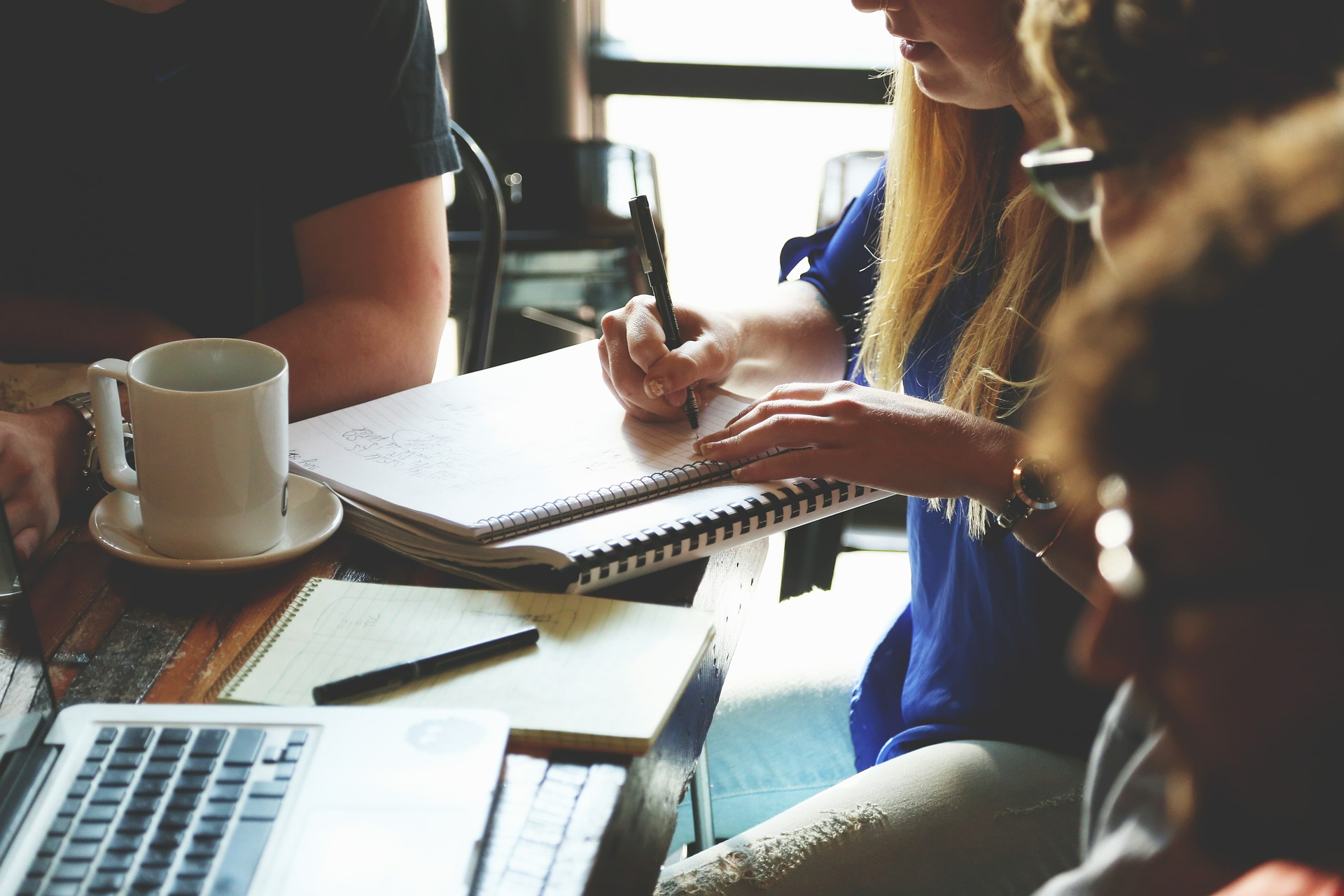 Entertain
Yes, you are allowed to add some fun into your content. It makes it easier to read, assimilate the information and relate with the content you are sharing. Who doesn't like a bit of humor?
Get personal
You want your audience to connect with you, so show your human side. Be vulnerable. Share some emotion, your fears and shortcomings. Everyone can relate to that.
Yes, it's nice to show how applying your systems, tips and tricks made you successful. Even if you won't admit it to yourself, it's a great ego boost too.
That's the state your client wants to get to, but they can't exactly relate to that because they've never been there or experienced such success yet. But you can always be sure that they were lonely, depressed or frustrated before. Now that's something they can relate with.
[ctt template="11″ link="Bde0a" via="yes" ]Building relationships with your clients is key to a long-lasting business. @vickylawz[/ctt]
Why type of content should you create?
There are so many different types of content you can try out. Here are a few:
How-to /Why/When/Where/What content:
These are the most popular kind of content. The are usually aimed towards informing your audience or solving your audience's problems. Here are a couple of examples:
How to Write in Your Own Voice & Not Cringe When You Do It
How to Create Great Content for Social Media the Gary Vaynerchuk Way Using This One Tip
Why I Invested in Convertkit vs Mailchimp When I Was Earning $0 From My Blog
When is the Best Time to Post on Social Media?
Where to Find Creative Stock Photos
What You Need to Know About Running a Profitable and Engaging Membership Site – What This Membership Site Expert Learned on His Journey
Case Studies
A case study is blank. It's quite persuasive especially when you want to show how well your method or product works. Here are some examples:
Case Study: Building a Business From the Ground Up
Case Study: How to Use Viral Giveaways to Grow Your Email List (1500 New Subscribers and $5k in 10 Days)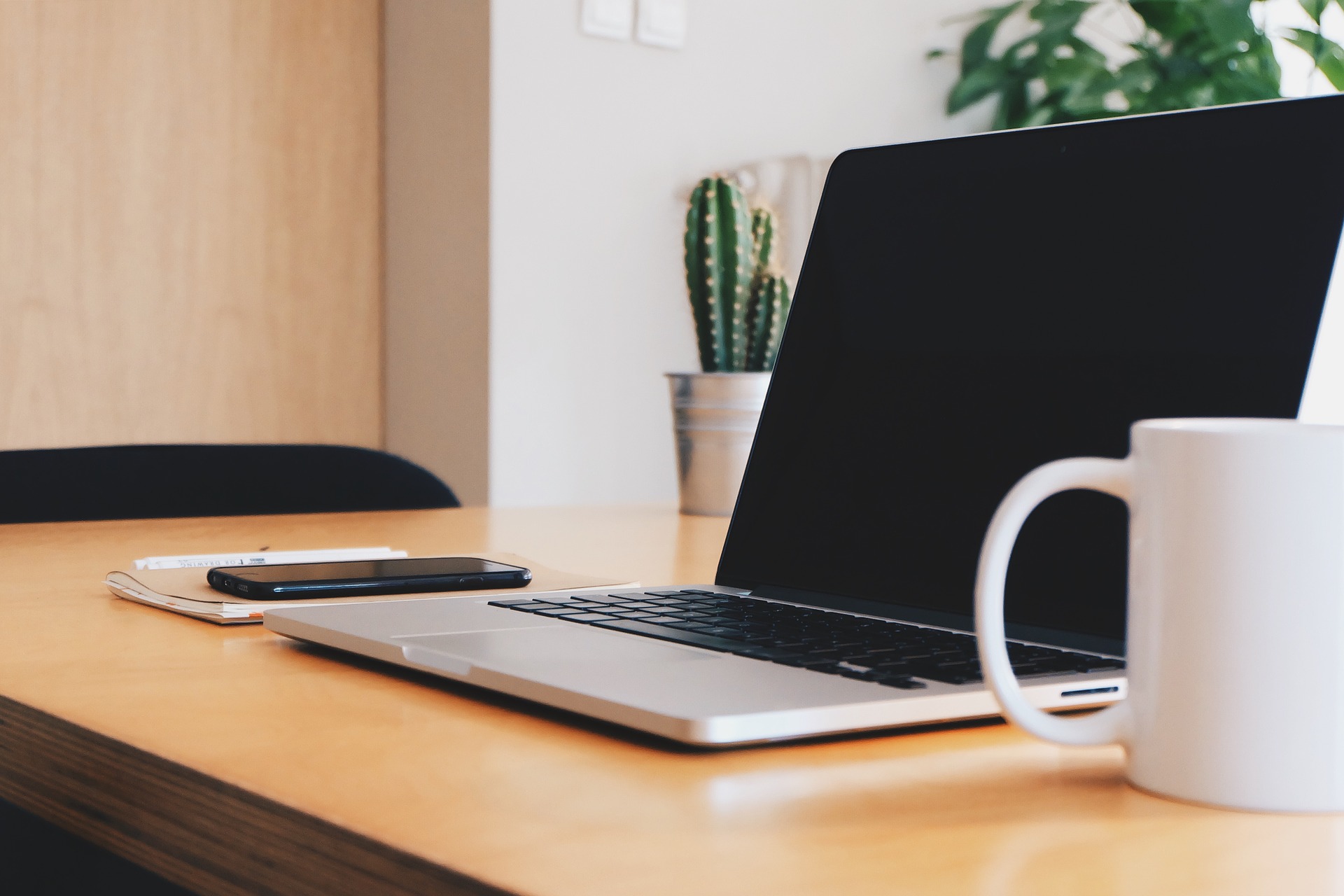 Stories
Everybody loves a story. These are narrated accounts of what you or someone has gone through which you can use to teach a lesson or support a fact. Have a look at these examples:
How Tam Pham Cured My Writing Problem
Why I quit Blogging (and What to do if You're Struggling)
On Dying, Mothers, and Fighting for Your Ideas
Lists
It's pretty obvious what lists are. They are usually numbered and each item on the list is value-packed. Lists makeeasy-to-go-to resources. Check these out:
18 Tips to be Visible in Facebook Groups, Get Clients & Raise Your Income
6 Types of Blog Posts That Will Grow Your Audience
One more thing…
When you're writing content that will build trust and increase sales, take note of the topic of your content.
If you're trying to sell something or build leads, then your content should be on something relating to that product or service that you're trying to sell or use as an opt-in.
This does not mean that you should promote the product or service. Give something of value and give it a brief (I repeat, brief) mention.
Author:
Vicky Law
Freelance writer and content marketer on a mission to kick ass, touch hearts and pick your target audience's pockets with my writing.
Interested? Click here to hire me…before I'm fully booked.