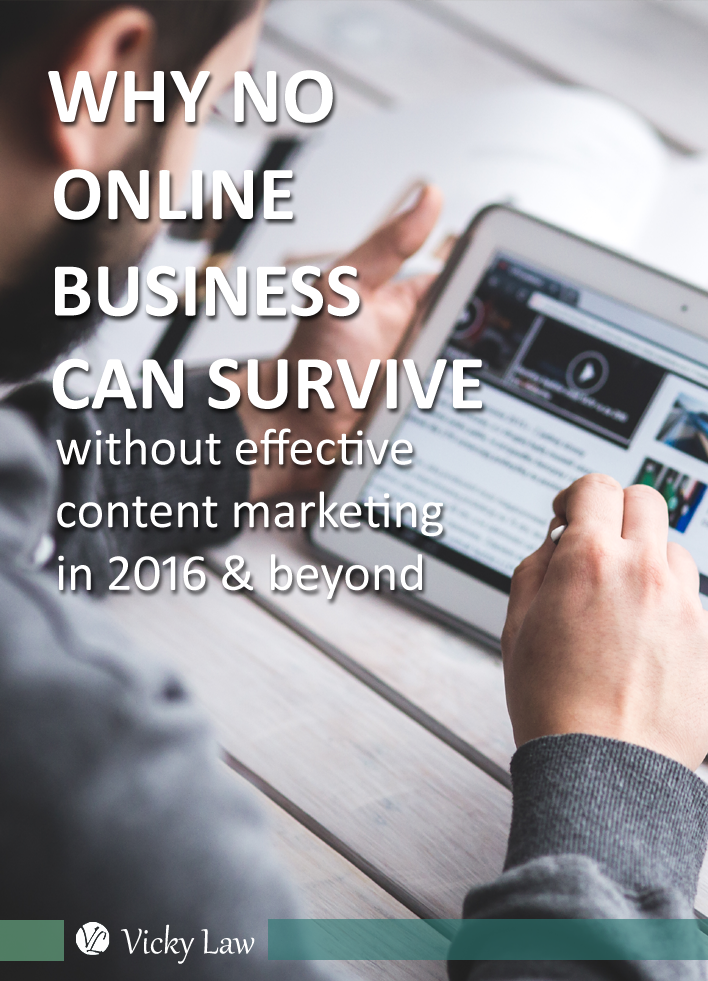 [Note from Vicky]
2017 is suuuuuper close. I'm basically counting down the days to Christmas (please tell me I'm not the only one).
To fit in the whole theme of the suuuuuper close new year, here's a guest post by Theodore Nwangene from TopBloggingCoach.com. He dives into the importance to content marketing, the various forms of content you can create and how you can make the most of it. 
Without further ado, the next voice you read is Theodore's. Take it away, Theodore.
---
Do you know why you should integrate content marketing into your business?
So, you're still confused as to whether you should start promoting your business with content marketing or whether you should forget about it entirely and instead, continue posting pictures on Facebook hoping that perhaps, someone might find it fascinating and will love to know more.
Let me remind you of something in case you've forgotten: this is 2016.
*Ding, ding*
Did that ring a bell? I guess it did.
Listen, the headline I used on this blog post is not a mere exaggeration. I mean, if you're running any form of internet based business and you've not included content marketing as part of your promotional strategies then believe me, you'll not go too far.
The days when all you had to do was to post a picture of yourself doing one thing or the other on Facebook and people would start following you around are gone.
People are very busy these days to even notice such generic and irrelevant pictures. Even if they do notice, they will still see it as one of those things.
Want to know one of the best ways of grabbing people's attention on the internet today? Okay, I will tell you:
Write and publish insanely useful and actionable content.
Simple.
Yeah, you read that right.
In an article he wrote for Entrepreneur.com, Michael Noice stated that: "if you're not using content marketing, you are a member of a small minority".
Similarly, Lenati recently carried out a research and found that "67% of the typical B2B buyer's journey is now done digitally, and 9 out of 10 B2B buyers say online content has a moderate to major effect on their purchasing decisions".
With the two stats above, you will agree with me that content marketing is an integral part of any successful online business.
Let's face it. Today's consumers are not just using the internet to search for products they need; they're typically using it to find solutions to their problems and answers to their questions.
The good thing is that they're more inclined to become customers of the place they found the answers and solutions they were looking for, hence the reason why you should devise a means through which you'll give it to them.
If after reading this introduction you're still apprehensive about investing in content marketing, I will not blame you at all. This is because there are many others like you out there.
Many business owners believe that content marketing isn't going to work for their business, but this post on the Semrush Blog has proven them wrong.
You might be thinking it's not yet time to look into content marketing for your business. I tell you what: you'll be missing a lot. The truth remains that you have everything to gain in content marketing and waiting any longer will be harming your business.
With all that out of the way, permit me to give you a few reasons why you should really consider integrating content marketing into your business.
Top 5 Reasons Why Content Marketing is a Must for Your Business
Competitive Advantage
Internet marketing just like every other form of marketing is very competitive, and as time goes, it gets more competitive.
As I mentioned earlier, one of the best ways to get into the mind of your audience is via content marketing. I've never seen a better means of engaging an audience.
The bad thing is that your closest competitors may already be utilizing content marketing and capitalizing on trending topics, thereby appealing to your prospective readers and enjoying enormous opportunities you're missing out on by not being involved.
However, the good thing is that it's not late yet. If you start investing in content marketing sooner, you will still be able to enjoy all the benefits that come with it. You will still be able to take back that which rightfully belongs to you (your readers).
Bottom line: The more time you put into content marketing, the better you stand the chance of winning the competition.
Compound Interest
One good thing about content marketing is that it's not something you do and benefit from once; it offers compound returns. That is also the more reason why you should get in early enough.
Most marketing strategies like "Paid Advertising" for instance, provide strict returns on your investment (ROI), but content marketing on the other hand offers fixed, semi-permanent assets, which to me is a no-brainer.
Moreover, your reputation and investments will be increasing gradually as you publish more useful content. Also, as these factors increase, the individual value of each content you publish will keep on growing too.
Bottom Line: The sooner you get involved with content marketing, the sooner you'll see enormous growth.
Massive Return on Investment (ROI)
Content marketing influences so many different areas of internet marketing, hence it comes with a high return on investment.
For example, if you publish some content and then syndicate it in so many different places, your profits will come in the form of conversions and customer acquisition, customer engagement, customer retention, brand visibility, inbound traffic, brand reputation, and lots more.
Obviously, any of the areas mentioned above will potentially recoup all the time and money you invested in creating the content.
Bottom Line: Content marketing is a useful means of maximizing your marketing cost efficiency.
It Will Touch Other Vital Aspects of Your Business
Being active with your content marketing campaign will also affect many of your other marketing strategies. It's just like the compound effect where one single thing helps put every other thing in motion.
Take for example:
The moment you become active in writing and publishing top-notch articles on your blog, it will start boosting your search engine ranking, therefore, driving more organic traffic to your site.
Also, it will become a catalyst for your social media marketing campaign because you will then have many things to share with your audience. In doing that you will be able to build more loyal and engaging followers.
Having more content on your website will equally pave the way for you to start publishing your own eBooks if that's part of your plan. You can actually repackage some of your best content and sell them as eBooks. A lot of people are making money from doing this.
Diversity of Formats
Today, content can be distributed in so many different formats and media. People like consuming content in various formats.
When you have more content on your blog, it will pave the way for you to also appeal to other segments of your audience that like consuming content in other forms like visuals, images and infographics.
Even if you don't like writing articles, you can also use video as your own content marketing strategy. Conduct interviews, podcasts, etc. The major thing is to devise a way you will be giving your audience that information they're looking for in your niche/brand.
There is no limit to what you can achieve with content marketing.

Conclusion
Every online business and marketer needs to invest in content marketing. Once you're doing it well, the benefits and opportunities are endless, and if your competitors are not doing it well yet, then you have the possibility of becoming the industry leader and influencer in that niche. This will eventually set your business apart in that industry.
However, if you're not yet investing in content marketing, you could be losing massive potential benefit that comes with it for your company.
The more reluctant you feel about it, the more you'll have to lose, hence the need for you to make an informed decision right now and start planning on how to take your industry by surprise with your content marketing strategy.
Therefore, get on with it as soon as possible to maximize your company's / business' potential.
---
Short blurb about the author of this guest post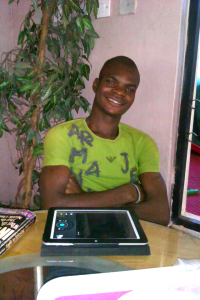 Theodore Nwangene is a Freelance Writer and on a journey to help bloggers and entrepreneurs build a better and profitable blog, increase visibility and boost their online authority. He is currently writing a Kindle book titled: 21 Writing Hacks: A Cheat Sheet for Writing Compelling Articles That Will Open Doors and Land you Clients. Join His Waiting List Here and get the book free once it's ready in few days.
Author:
Vicky Law
Freelance writer and content marketer on a mission to kick ass, touch hearts and pick your target audience's pockets with my writing.
Interested? Click here to hire me…before I'm fully booked.