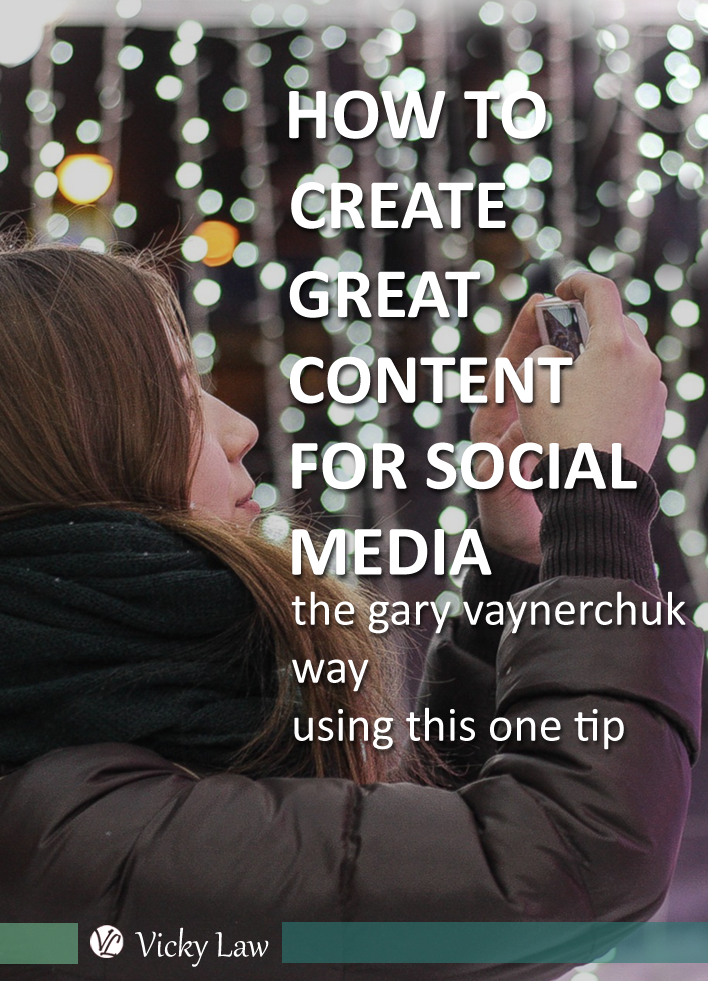 In my last post about social media, I showered all of you with 18 tips to be visible in Facebook groups. Now in my loving generosity I'm going to gift you with one tip.
Yes, you read that right. Just one.
Great content is not limited to the quality of the content you share, but also sharing your content in the right way that is suitable for your audience.
Seriously. Why do you listen, read, watch, and breathe Gary Vaynerchuk?
Gary provides valuable and timeless content, which can get pretty addictive sometimes. I can't be the only one who's addicted to his content, right?
Most of all, he presents his content in a way that reflects the "unique language, culture, sensibility and style" of the social media platform. Can you tell why his content is so good?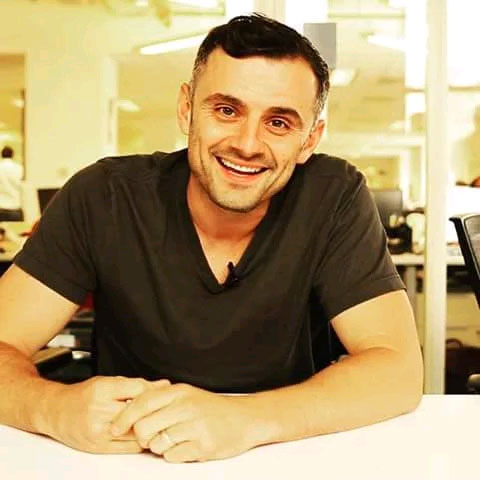 Photo Credit: Facebook
Just look at that face.
Here is the secret sauce!!!
When valuable content meets the specific mindset of your audience on a social media platform, you've got great content that your audience will gladly digest.
That's it!
You're probably staring like "What?!"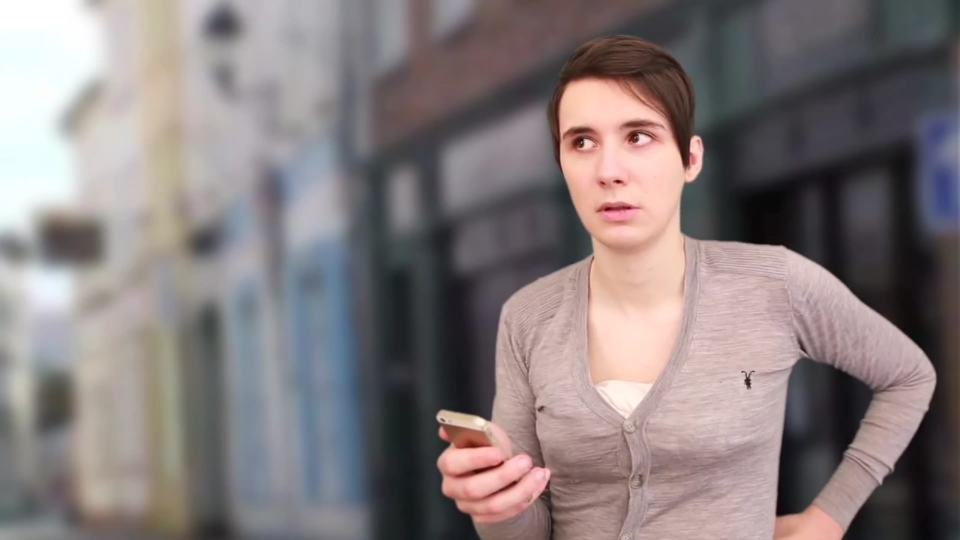 That's Dan Howell by the way. His video is hilarious.
Just think about it. There are more than 2 billion active users on social media and it keeps growing. Your audience is among them. It makes perfect sense to share content about you and your business where your audience hang out, right?
What you may not realize is that there's a unique science and psychology behind each social media platform. So when someone logs in to Facebook, their mind is "wired" to post a certain type of content.
Things are about to get interesting, my friend.
With the proliferation of social networking platforms, it's normal for one person to use more than one platform a day. Don't you?
Every day I log in to Facebook, Twitter, Instagram and Pinterest.  Perhaps you log in to more social networks than me.
As you hop from one platform to another, the psychology you exhibit towards the platform changes. This means that the type of content you would post on Facebook would be totally different from the one you post on Instagram.
Let's say that you're on Instagram right now (I know, you're on my website). What's one of the things you would do? Let me guess. It should be one of these:
You take a picture of what's happening around you. Maybe a selfie of you in front of your computer reading this blog post? (You should tag me in it.)
You go through your Instagram feeds and double tap on the pictures you like (inspirational quotes, a picture of food, or a picture of one of your friends on the beach).
Comment on some pictures.
Check the activities of the people you're following (the pictures they liked and the people they followed).
Check and respond to your notifications (what your followers think about your photos).
These are activities that you'd normally do on Instagram. But when you log in to Facebook, your activities change.
You write a status about something you experienced, your achievement for the day, or a funny incident
You share more intimate information
You keep up with your friends and family
You "like" status posts.
You hang out in your favorite Facebook groups
You see, each social media platform has its unique style and user psychology. Those who visit the platform log in with a particular mindset. So if you want to reach out to your audience on their turf then you need to create content that meets the needs and reflects the acceptable vibe of the social media platform.
This is what Gary Vaynerchuk does. To him, making great content is all about respect for your platform (the psychology of the people on the platform) and respect for your audience (giving them the type of content that they like).
What is the psychology of your target audience on social media?
What's up, Facebook?
On Facebook, an average user's friends list is made up of friends, family and people they've met in person or have a close relationship with. This breeds a close and trusting environment within Facebook.
Facebook's all about close relationships. This close relationship affects the type of content created on Facebook. It makes Facebook users feel more comfortable sharing personal and intimate information reflecting their real selves.
Due to this close relationship, Facebook users tend to trust content shared on Facebook, especially by friends and family. Plus, it makes Facebook a supportive space. So, content like personal experiences or activities and positive and uplifting posts are well-accepted on Facebook.
Here is an example of a Facebook status I made:
If you want to share content about your business on Facebook, tips, tricks and how-tos work well. But nothing beats stories. Share your personal stories about how you were able to solve your problems, your success story, your mistakes and lessons you've learnt. In short, leverage on the close network created by Facebook.
Twitter, anyone?
Twitter, just like other social networks, addresses  our need for community and relationships. Twitter leverages on our need for recognition and validation. That's why you share things about your life thinking that people would be interested in hearing about it. When someone acknowledges with a tweet, retweet or like, it motivates you to keep creating more tweets.
I'm going to drop a bomb here – right now. So brace yourself.
Twitter reflects the narcissistic tendency of human beings.
Sorry. But it's true for every single person.
With this in mind, informative content that reflects the language of your target audience is the best kind of content to create on Twitter. If you're going to share your articles, crafting headlines that look a lot like news headlines tend to be retweeted more.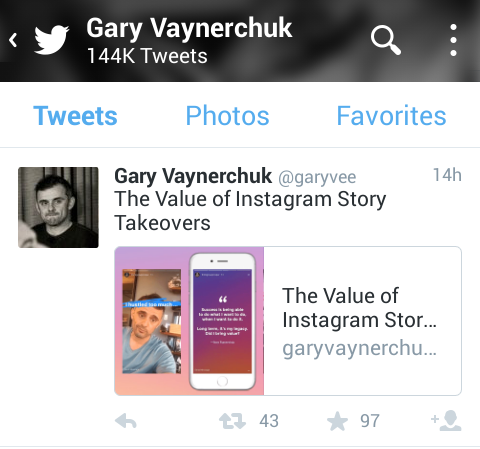 Source: Twitter
What about Pinterest?
Pinterest is a visual bookmarking tool. It was created to inspire users on things they could create. That's why it was quite popular in the DIY space.
Pinterest users "shop" around for projects they can create, where they want to go or what they want to be in the future.  This is what makes Pinterest unique. The user pin content reflects their ideal self. This means that Pinterest users are more likely to pin things that represent what they want to be, do or have.
So the ideal content for Pinterest are posts that reflect what your target audience's desired future is. When you want to create content for your target audience on Pinterest, you need to ask yourself what life your audience is aiming for, or what type of things that they would like to do.

Source: Pinterest
This does not mean that tips, tricks and how-tos are not popular. They still fall within the oh-I-would-like-to-do-that category. Content that are easily achievable don't get shared as much as content that are extraordinary, expensive thing and images that represent a desired identity.
Since Pinterest is visual, create pictures that reflect your target audience's desired future – or at least a beautiful picture that gives that idea. Leverage on the visual nature of Pinterest with informative infographics. Posting infographics is like using one stone to kill 2 birds. It's informative and it simulates the visual aspect of Pinterest.
And Instagram?
Instagram revolutionized the importance of pictures in social media. People love sharing pictures about their lives and feel stimulated with the reward of a like or a comment on their pictures. This encourages them to keep sharing more pictures to increase their "rewards".
Take pictures, videos or create images that have something motivating or informative to attract people's attention, especially if the picture or video resonates with them.
Leverage on powerful visuals to inform, inspire, entertain or motivate your target audience. Create videos that also carry out this purpose. Videos are super effective and more people are drawn to them.
Before you start taking pictures and videoing everything around you, pause and give it some thought. Do the pictures or videos you want to take reflect you and your business? Would it achieve your business objectives? And most importantly: Will your target audience relate with the picture or video and will it build a connection with you and your business?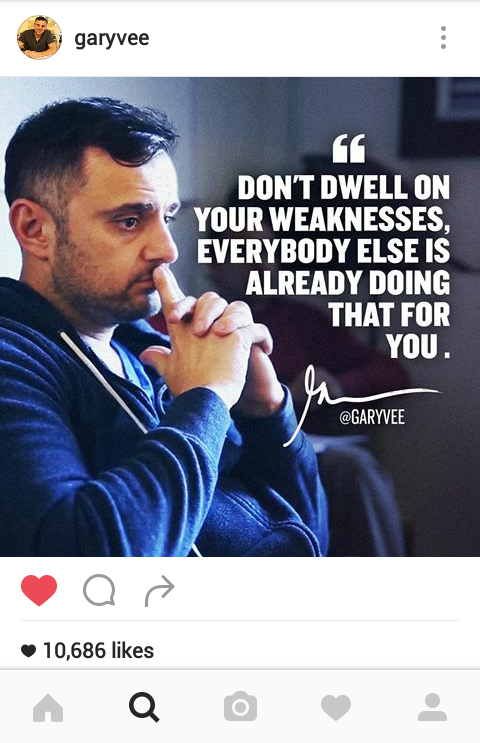 Source: Instagram
Make sure that all your images and videos resonate with your audience. Don't post if it's something your audience doesn't care about. Be strategic.
Instagram allows you to write captions for the pictures you upload. Use that space to add a call-to-action to get your audience to do something like tag a friend, "like", comment or click the link to your bio.
There you have it! But before you drop a comment, here are a couple of pointers:
Don't spread yourself too thin on social media.
Concentrate on social media platforms where majority of your target audience hang out.
Focus on giving valuable content that your target audience will like.
Make sure that whatever content you share is something that will be of some benefit to your audience. It can be to inspire, motivate, inform or entertain them.
Engage with your audience.
Social media is not all about posting content. Spend some time to engage with your audience and get to know them better. This will help your audience connect with you on a deeper and more personal level.
Be consistent with the message and frequency of your posts.
Don't start creating content today only for you to disappear tomorrow. If you do disappear, make sure you keep your audience updated and compensate them with premium content and bonuses.
Don't be afraid to add some personality to your content.
Share some behind the scenes information and fun things you're up to. This gives a more human face to your business and brand. Make it something your audience can relate with on a personal level.
Now you can comment in peace…
Author:
Vicky Law
Freelance writer and content marketer on a mission to kick ass, touch hearts and pick your target audience's pockets with my writing.
Interested? Click here to hire me…before I'm fully booked.