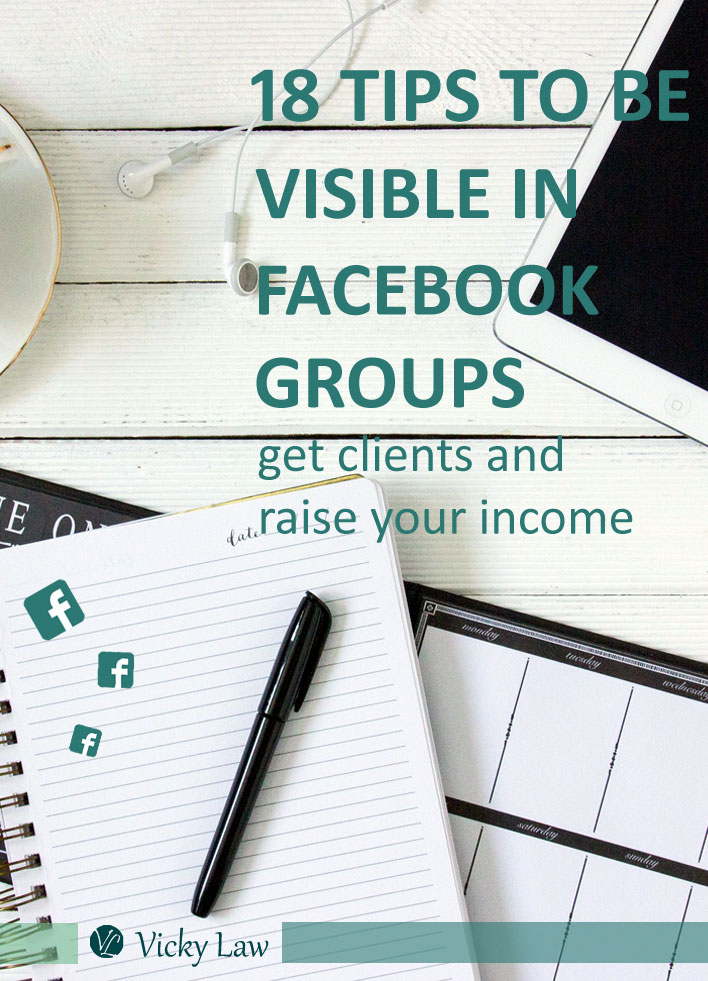 Being active in Facebook groups has helped many online entrepreneurs grow their businesses, raise their income and make valuable business connections. The key to these benefits lies in doing the right things the right way.
To guide you on how you can use Facebook groups effectively in your business, I put together 18 simple tips made of dos and don'ts to being visible in Facebook groups.
Do more of these: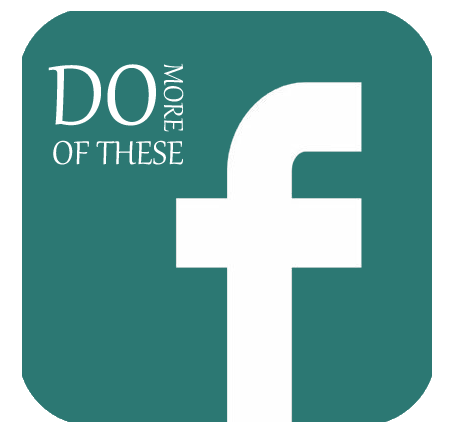 Be active in Facebook groups where your target audience hangout.You want to attract clients, right? The closer you get to your target audience the better. You may join Facebook groups created specifically for people in your niche or hybrid groups that include people from other niches. The idea is to be present where your audience is.
Stick to at least 2-3 groups.
Yes, don't spread yourself too thin. Being active in so many groups is overwhelming and very difficult to manage. You'll thank me later.
Post at least 2-3 times a day.
Post mornings, afternoons and evenings. Or simply stick to posting morning and evenings. When you determine the frequency at which you post on Facebook you make good use of your time and not stay glued to Facebook. Hello, you have a business to run. You don't have to post fresh posts every hour.
Be consistent with your message throughout your posts.
You're trying to get people to know about you and your message. Hoping from one message or purpose, gives your audience a distorted view of you. Let them know clearly what you do and what you stand for.
Post the same number of content at the same time and frequency every day.
Being consistent with your posts helps in increasing your visibility. More people start taking notice of you.This makes people expect your posts.
Read the group rules to avoid being banned from the group.
Remember the group is not yours, so you can't do whatever you want. You have to stick to the rules. The rules are usually pinned at the top of the group wall or in the "files" section in the group.
Follow the 80/20 rule.
Make 80 percent of your posts something of value and self-promote with the remaining 20 percent. Check first if you're allowed to promote your business from the group rules.
Engage with other members of the group to build solid relationships.Talking with other members of the group, encouraging them and participating in their posts, helps you build relationship with the members of the group. This will help with referrals. People tend to refer potential clients to those they know.
Be helpful.
Share resources, tips, tricks and tools with other members of the group where necessary. Answer their questions. It does not have to only be on questions relating to your niche. If you have any useful information, don't keep it to yourself. Share it.
Keep track of all your Facebook posts and where you posted them.
This will help you know which posts you made and you'll also be able to re-use or re-purpose the content for another group. Use a spreadsheet to keep track of your Facebook posts and the groups you posted them in.
Share your freebies with the members of the group.
Giving value should be your first priority. Check the group rules to make sure you're allowed to share your freebies before you do so. If not, then make a post on the topic related to your freebie. When members engage with your post, you can inform them about your freebie and ask if they'd be interested in it.
Share your experiences, successes and failures.
People love this. This will give people an opportunity to learn more about you and relate with you at a personal level. Don't be afraid to be vulnerable. Show your human side. It inspires people and they respect that.
Don't try these: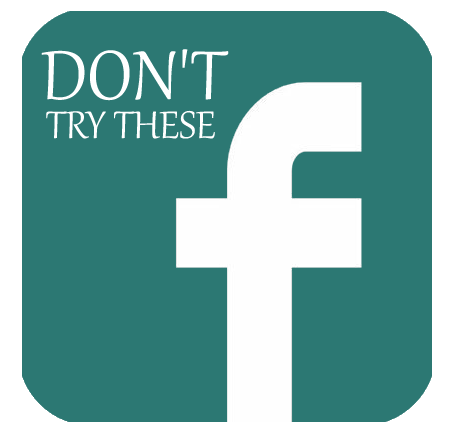 Don't be an A-hole.
Be nice. No one likes someone who is rude. Don't pick fights with other members. People don't have to see things your way. Being polite pays.
Don't spam.That's the worst thing you can do in a group. It spoils the vibe of the group. A Facebook groups is all about fostering community spirit and helping each other grow. So make posts reasonably. There's no need to flood the group with dozens of your posts. Post at specific intervals.
Don't indiscriminately add people as your friends only for you to pitch to them without asking for their permission.Build a relationship with the person and ALWAYS ask for their permission first before adding them, or at least let them know you enough to feel comfortable enough to add you.
Don't pitch!
Pitching or self-promotion is not allowed in some groups, so check the rules first before you even think of pitching. Although pitching can get you some clients, it's always better to give value first and get your audience interested enough to reach out to you and ask for about the service you offer.
Don't post the same content in more than one group at the same time.
Chances are that some of your friends are members of the same groups you posted in. This will make your post appear several times on their Facebook wall. It can get really annoying and it makes you look like a spammer. If you keep track of your Facebook posts, then you should alternate your content.
Don't just post, comment as well.
Make it a rule to comment on at least 3 posts before you make a post of your own. The idea is that this will help you build relationship with the members of the group.
Don't try these tips away! For easy reference click here to download the checklist. 
Author:
Vicky Law
Freelance writer and content marketer on a mission to kick ass, touch hearts and pick your target audience's pockets with my writing.
Interested? Click here to hire me…before I'm fully booked.