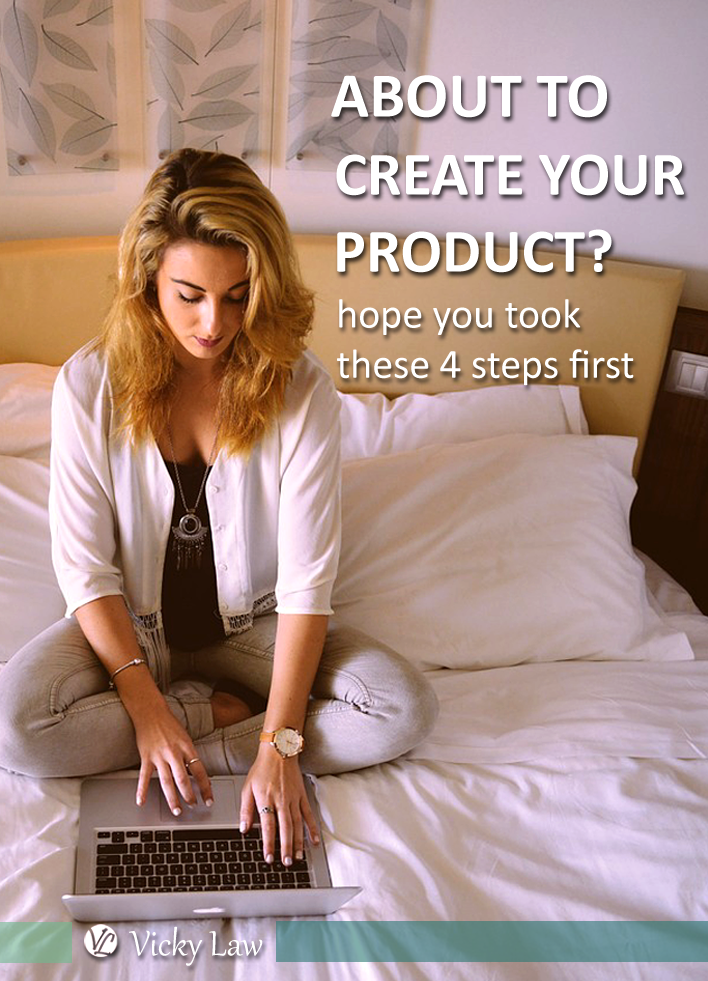 Passive income, clients, greater exposure, mind-blowing opportunities can all be yours once you create your products and put them out there for the whole world to see.
If only it was that easy.
There is a great amount of work and focus you need to put into creating your products. And if you really want to sell, then you need to create a product that is something your audience wants.
Everytime you create something that is for human consumption (I'm not talking about food, although it could be relevant), have this question at the back of your mind: "what's in it for me?" That is the question your audience unconsiously ask themselves.
If you want your product to be worth their while, then you need to make sure that your product is of some benefit to your audience. And this benefit should be something that has its basis on their wants, desires or problems that they find pressing.
The golden rule: it's all about them and not you. Your audience are the center of the whole thing and not you. Unless they want what you have to offer, then your product will stay on the shelf.
With this in mind, here are 4 steps you MUST take before you create your digital products:
STEP #1: Do your market research.
Research is key. Although it takes a long time to do research, especially if you want to create a quality product, ironically it will help you sell your products faster.
Research will helps you know exactly what your target audience wants. You are creating your product for them to buy, right? If you create something they don't want, you go down under.
If you find that thing that your audience really wants, then it makes marketing your product so much easier.
Aside from finding what your audience wants, doing research will help you find better ways of solving your audience's problems.
STEP #2: Determine the results you want your audience to have after using your product.
Having a very good idea of the type of results you want your audience is so important because it is the RESULTS that will attract your audience to buy your product in the first place.
Based on the facts you get in Step #1, your product must give your audience the results related to what they are actually looking for.
STEP #3: Be specific with what you exactly want your product to do for you.
Knowing this will keep you focused and you'll take specific action to produce those specific results.
This should act not only as a motivating factor but it should also act as a guide on what you need to put in place to make sure you get what you want (eg sales, more leads, etc) out of the product you are creating.
STEP 4: Determine how much time you are willing to allocate to creating your product.
This will help you know exactly how large your product will be. (eg checklist or guide when you have less time, and ebook or video tutorial series when you have more time).
P.S. On a personal note Step #1 got me good. I almost started work on a product that was going to be a complete disaster! Glad I took that step in time.
Have you ever been caught not following any of these? Let's know in the comments.
Author:
Vicky Law
Freelance writer and content marketer on a mission to kick ass, touch hearts and pick your target audience's pockets with my writing.
Interested? Click here to hire me…before I'm fully booked.